Birthday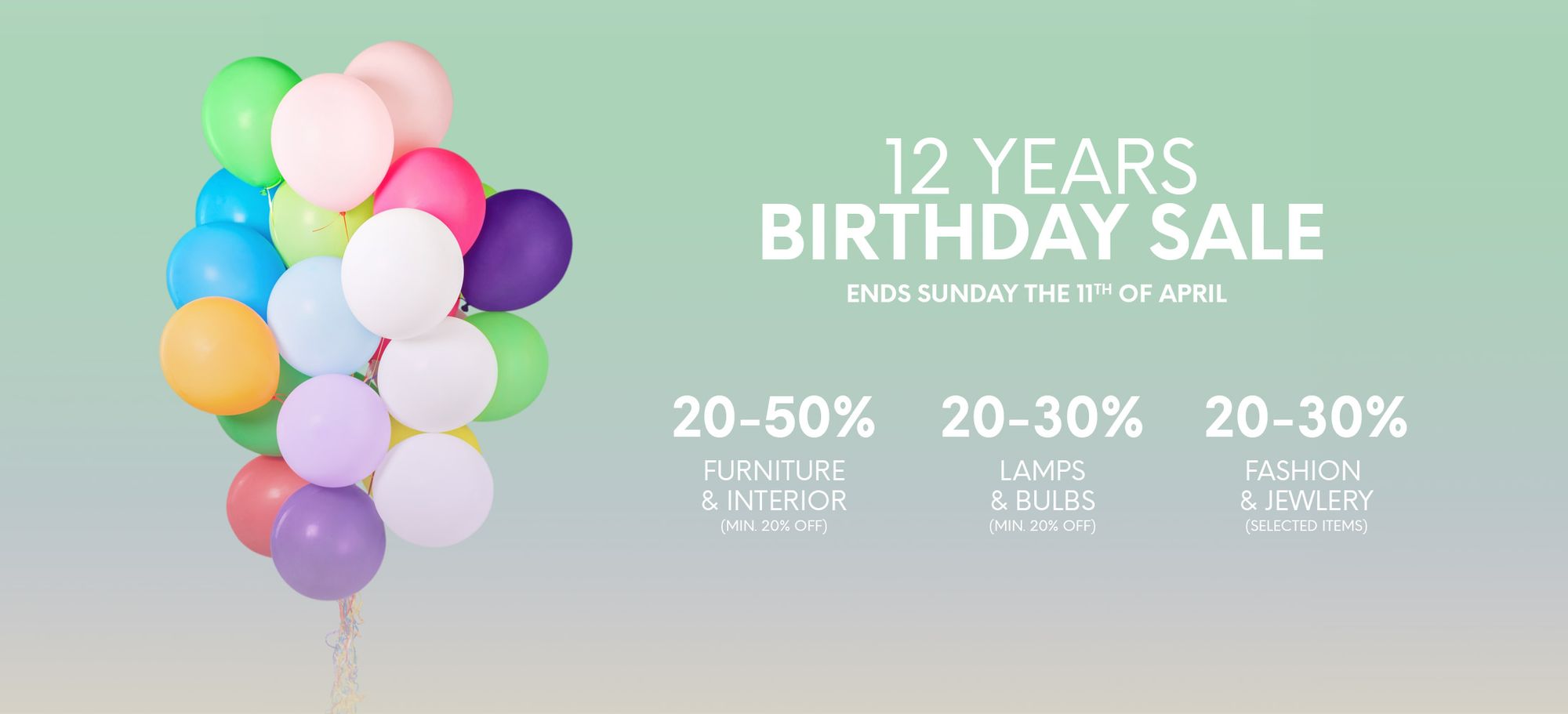 We are celebrating our 12th anniversary
We have 12 years birthday here at Byflou and it will of course be celebrated.
Save on your order
We are holding the birthdayparty from Sunday 4. March, up to and including Sunday 11. March 2020.
We are happy and proud to invite you to Byflou's 12 year birthday on the webshop, but of course also in the store in Hobro, Denmark. 12 years ago when we started our webshop. At the time it was a small webshop. It was only with the best Scandinavian fashion brands, but as time has past the small webshop has changed, and we now offer both clothes, interior and furniture from brands throughout the world. Our ambitions for Byflou are still high, being able to offer the best products to our customers, products we love and are passionate about selling. We appreciate old virtues where we treat each other and our things with respect - Both the craftsmanship and the product.
The webshops are available today in several languages ​​and we ship to the whole world - The store in Hobro grows and grows with new and regular guests every day.
Yours sincerely
Marlene, store manager