Fredericia Furniture
Buy the great furniture icons from well-known designers such as Børge Mogensen, Hans J. Wegner and Nanna Ditzel, produced by Fredericia Furniture, here.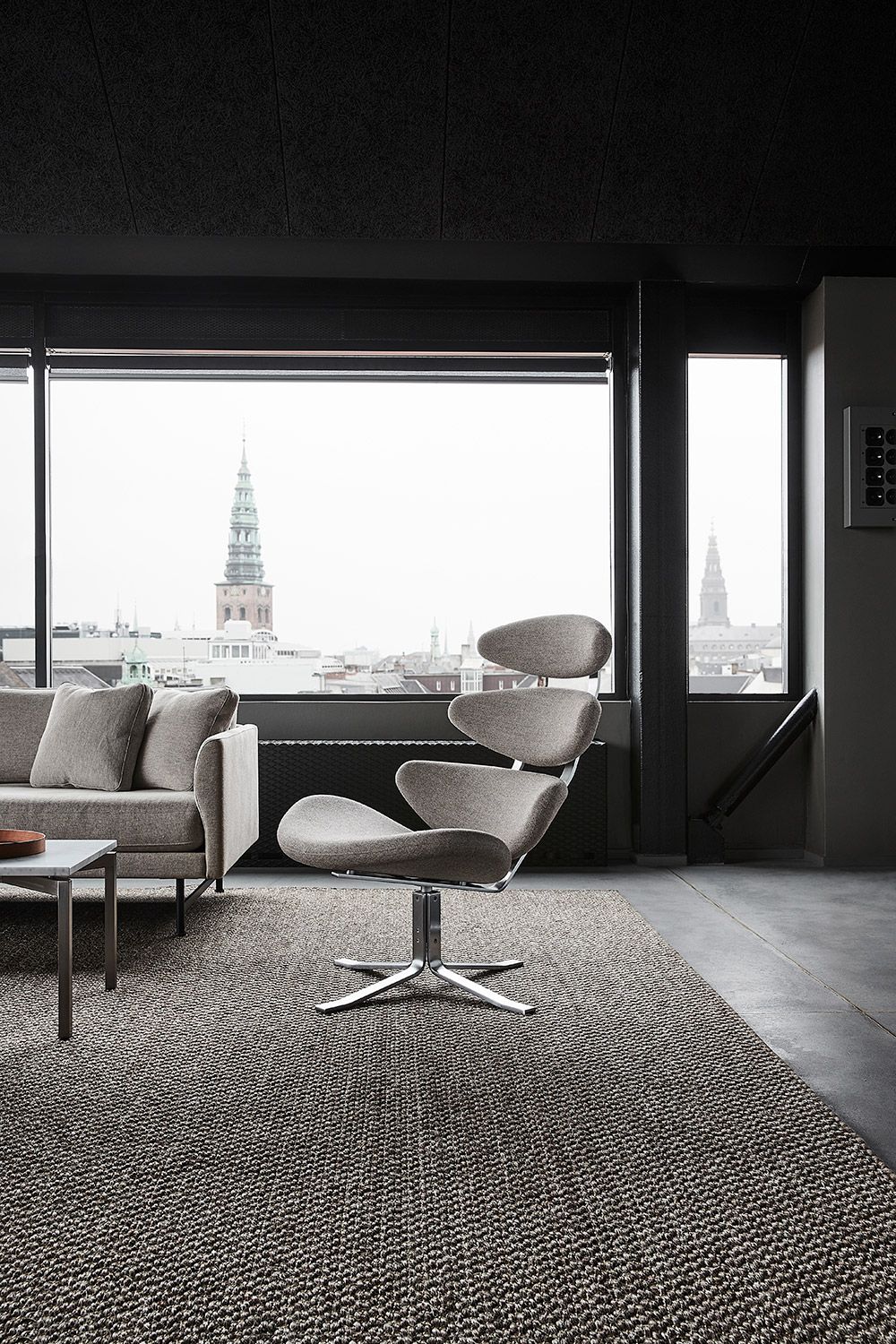 Danish design icons since 1911
Since day one, Fredericia Furniture has helped produce and launch some of the greatest design icons of the last decades. With famous designers like Børge Mogensen, Hans J. Wegner, Nanna Ditzel and Poul M. Volter as the face of Fredericia Furniture, the company has managed to put itself on the map, both nationally and internationally.
The Danish furniture company maintains its over 100-year-old philosophy of creating furniture and interior elements that embrace a timeless spirit, rather than fast-fabricated solutions. That's why top-quality materials and world-class craftsmanship are the foundation of Fredericia Furniture's unique range of furniture and interiors.
Environment-friendly and quality-conscious materials
Originally, Fredericia Furniture - then known as Fredericia Stolefabrik - specialised in upholstered furniture and work with textiles and leather. In the 1930s, wood was introduced as a core competence for the factory and since then the two materials have gone hand in hand in the majority of furniture at Fredericia.
At Fredericia Furniture, authentic designs and honesty are core values. Therefore, they are very committed to maintaining and producing furniture that matches the spirit of the furniture and the designers, while distancing themselves from counterfeits and quick-made furniture. Honesty is also important when it comes to materials and sustainability. The materials are carefully selected based on quality and environmental awareness and can therefore assure that all wood is harvested in sustainable forests and all leather is from certified producers with respect for animals.