Montana
Here you can find the beautiful Montana Mini, Montana Selection and Panton Wire
Huge selection of great Montana Selection and Mini racks, and Panton's classic Wire system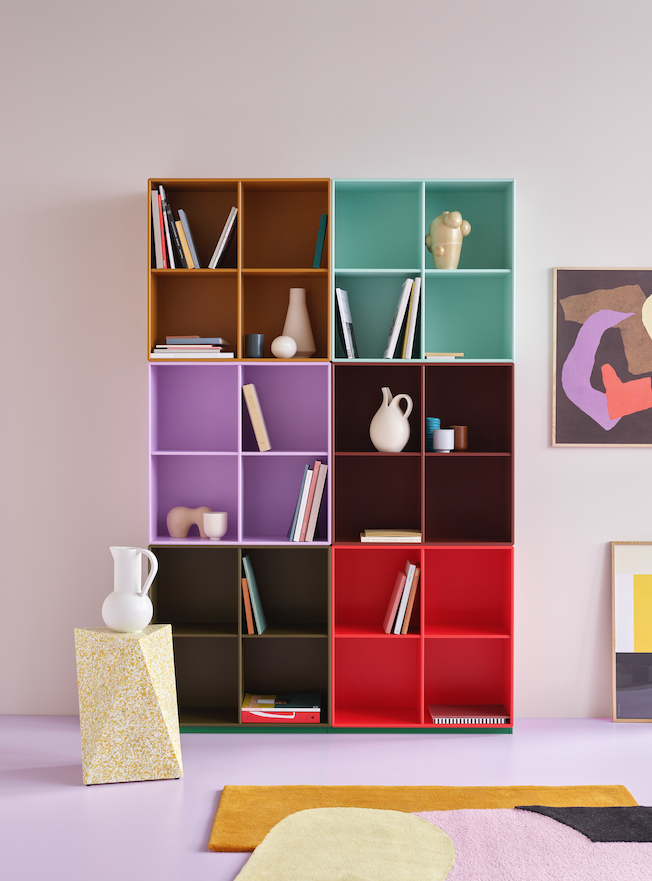 Dream big with the Montana Mini
Montana introduces the Montana Mini, a series of uncomplicated, versatile storage modules. The Montana Mini is available in three variants and only ten colors, making it the easy choice.
"With the Montana Mini, we make our design and craft accessible to a wider audience. With its many functionalities, we see the Mini as a design product that you can carry with you all your life from young to old, "says Joakim Lassen, CEO of Montana.
The product series consists of a module that measures H 35.4 x W 35.4 x D 25 centimeters, in three versions: open, closed or with shelves. They are all made from the well-known Montana MDF, which has a thickness of just 8 millimeters. Like the original Montana, the Montana Mini is made of high quality materials in Denmark at the company's own factory in Funen.
Poetic Colors
Montana Mini's color palette contains ten poetic and complex water-based lacquers, developed in collaboration with color expert and designer Margrethe Odgaard. They all have a visual and sensory appeal and are related to each other, which means they fit together no matter how they are combined. Montana Mini