eden outcast
Wall Flower - Wall Flower
€174.40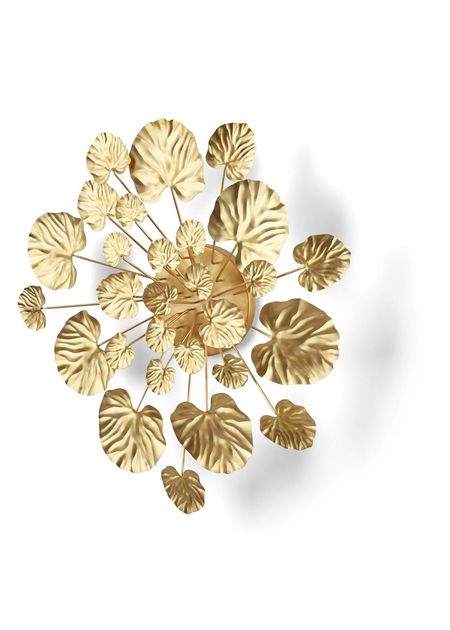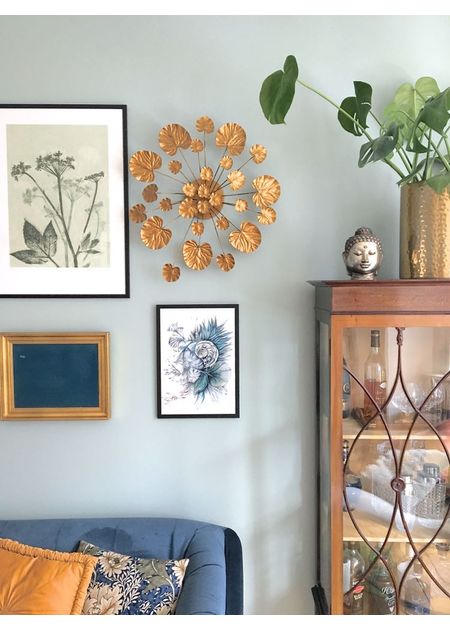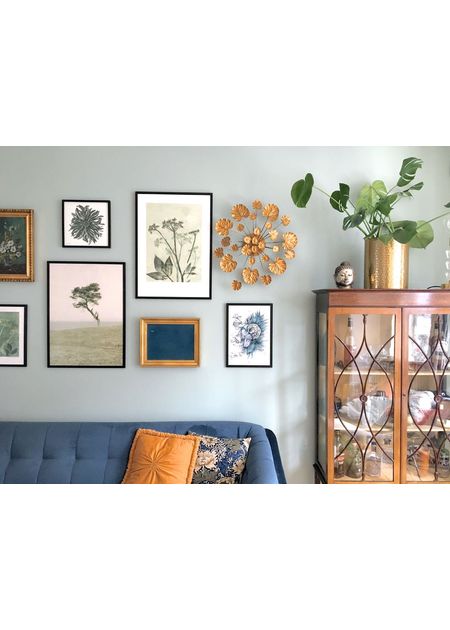 Wall Flower - Wall Flower from eden outcast
These nice Wall Flowers adds something decadent to your decor. Nina Frederikke Thomasen Jensen has got her inspiration from nature, leaves that fade in the fall and beautiful flowers crowns that bloom and turn into fine works of art.

Wall Flower is made of metal, coated with brass. Brass is a glossy, golden material that over time will oxidize and get a beautiful patinated antique finish. It measures about 52 cm in diameter and has a keyhole on the back so that it is straight to hang up. It is perfect for breaking a picture wall where it all becomes a little square, but it can also stand alone.

It consists of a total of 28 leaves in three different sizes. The leaves are drawn by hand, then painstakingly shaped in a sample material, approved by Eden Outcast and then a tool is made that can squeeze the leaves so that the beautiful lines and structures of the leaves arise. Nina's desire is to create designs that move borders, designs that have something at heart and not just volatile trends. She wants to focus on real Danish design craftsmanship and help to influence the abundance of fast "throw away" products that are on the market today.
Is available in the following variants: Brass Large, Chrome Large, Iridescent Small, Brass Small, Mother Of Pearl Large & Ø52 cm, Ø35 cm
Fast delivery
We offer gift wrapping