Verner Panton
Verner Panton is known for his iconic shapes on both the classic Flowerpots, but also on his chairs and tables. See our large selection below.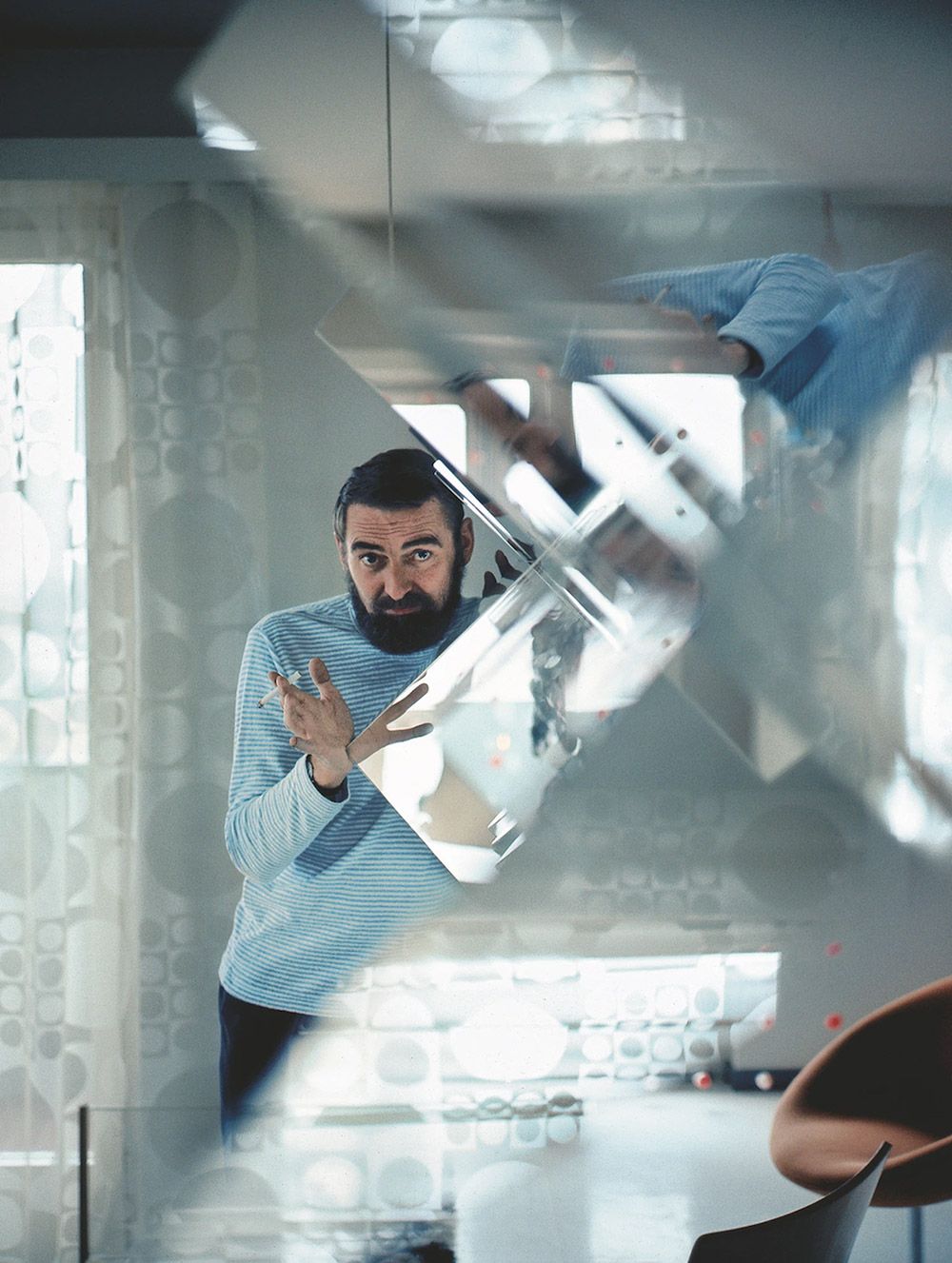 A pioneer in Danish design history

Verner Panton (1926-1998) set the tone for European design culture in the 1960s. He studied at the Royal Danish Academy of Fine Arts in Copenhagen before working at Arne Jacobsen's design studio and later in 1955 opening his own design studio. His unique originality blossomed from dedication and passion for the function and properties of light, and has resulted in unique theories on lamp construction for optimal light.
His sense of colour, sculptural forms, light functionality and the space around him, set him apart from the designers of the time. Despite the fact that his graphic and sculptural designs were revolutionary back in the 60s, they still left their mark on the whole understanding of simplicity combined with character and soul. For it is precisely these distinctive shapes that contain a refined simplicity that is recognisable at first glance. This is why Verner Panton's designs remain relevant in modern interior design, and are timeless in their own way, allowing the creations to be passed down through generations.