Stine A
Bracelet - Candy Bracelet
€34.90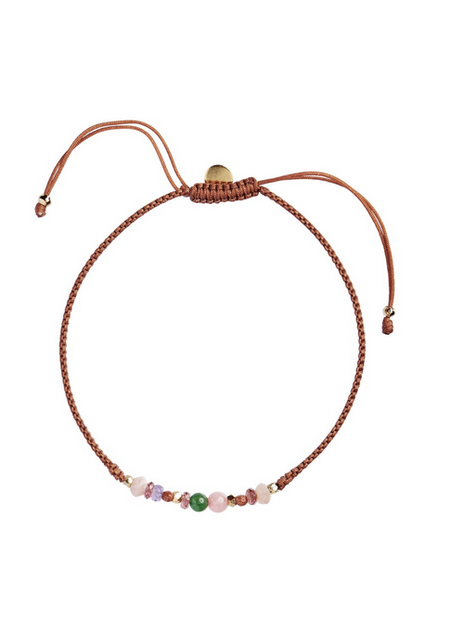 Candy Bracelet - Bracelet from Stine A
The popular braided bracelet with fine mix of pearls and stones from Danish brand Stine A. Has an adjustable closure and a silver pleated plate at the closure. Style and mix with the different bracelets or use them with the bracelets you already have. Only your imagination set the limit.
Semiprecious stones
18 carat gold plated sterling silver
Nylon string
Measurements: From 17 cm. to 25 cm.
Is available in the following variants: Multi Mix and Rust Ribbon, Purple Mix and Yellow Ribbon & Adjustable
Fast delivery
We offer gift wrapping