Ganni
Dress - Pleated Georgette F3169
€187.83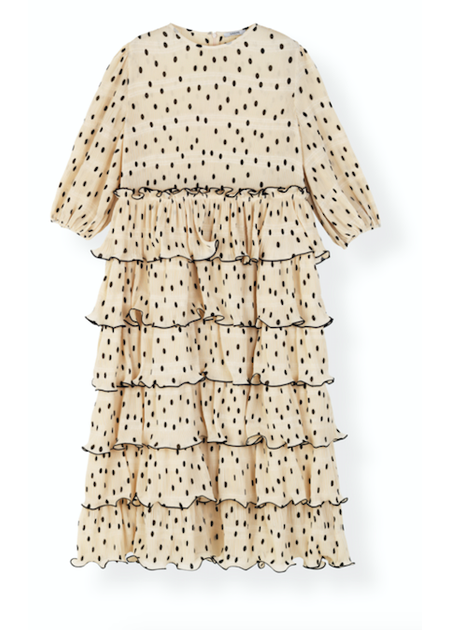 Pleated Georgette F3169 - Dress from Ganni
Beautiful dress with creme white and black dots from the Danish brand Ganni. The style has a pleated skurt with black edges, and a round neck and baloon sleaves.
Wash in machene on a fine wash with cold water only.
The quality will be compressed after wast, so it need to be ironed or steamed afterwords.
Is available in the following variants: Tapioca & 34, 36, 38, 40, 42
Material: Polyester
Fit: Normal
Tips: Use for everyday or party, Can be used for many different occasions
Fast delivery
We offer gift wrapping