MASSIMO
Rug - Earth Bamboo
€979.41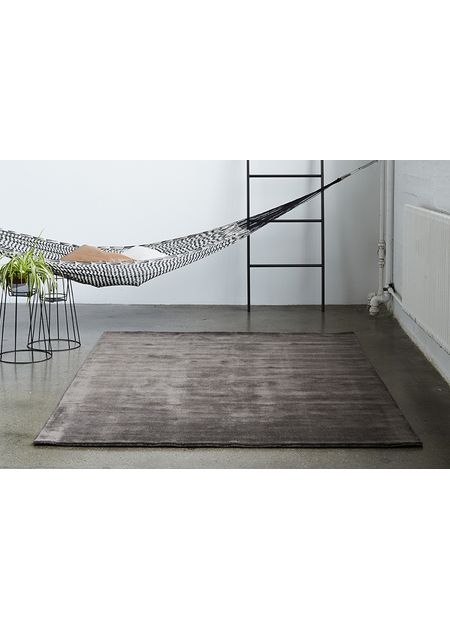 Earth Bamboo - Rug from MASSIMO
The Massimo EARTH-BAMBOO rug is made of the best quality New Zealand wool mixed with bamboo fibers. The two qualities together provide a very durable rug that is easy to maintain. The quality of the fibers minimizes pealing to almost nothing.
The production of bamboo is sustainable and New Zealand wool is made with animal-friendly practices. It is thus very environmentally friendly materials made of.
Underlaycarpet is recommended to avoid skidding.
For example, the rug can be used under the dining table, coffee table or in the bedroom.
The carpet iswoven and made in 50% New Zealand wool and 50% Bamboo
The carpet can be made in special sizes as desired, including wall to wall carpet. Contact us for more info.
Technical details:
Pile height: 10-11 mm variation:
Weight: 3.75 kg / m2
Size+/- 3%
Flame retardant treatment: Possible to treat with FLOVAN CGN-01 Protection:
Scotchgard treatment and moth proofing possible
Warranty: 2 years
Care:
Professional cleaning recommended.
Never clean with chemicals!
Daily cleaning: Use the vacuum cleaner without brush - often when the carpet is new, as it will peel for a period.
It is a good idea to turn the carpet around a couple of times a year to avoid uneven wear and not to get marks of the feet on heavy furniture standing on the carpet.
Note that the colors may fade if the carpet is exposed to strong sunlight over an extended period of time. Contamination from the back of the rug can occur, so it is recommended to use a underlaycarpet on delicate surfaces.
Is available in the following variants: Vibrant Blue, Nougat Rose, Soft Grey, Warm Grey, Charcoal with fringes, Blackberry & 170 x 240 cm, 200 x 300 cm, 250 x 300 cm, 300 x 400 cm
Fast delivery
We offer gift wrapping