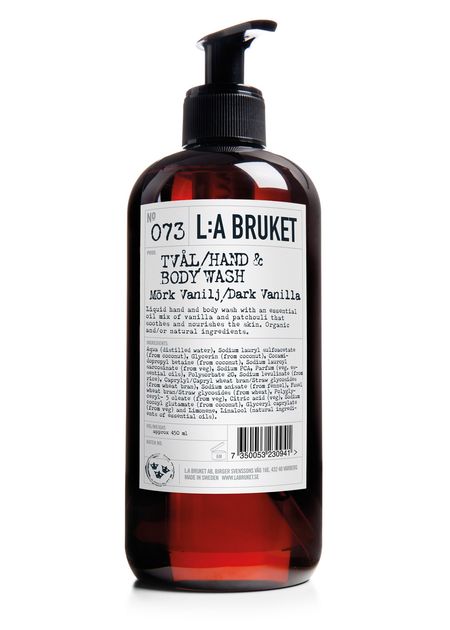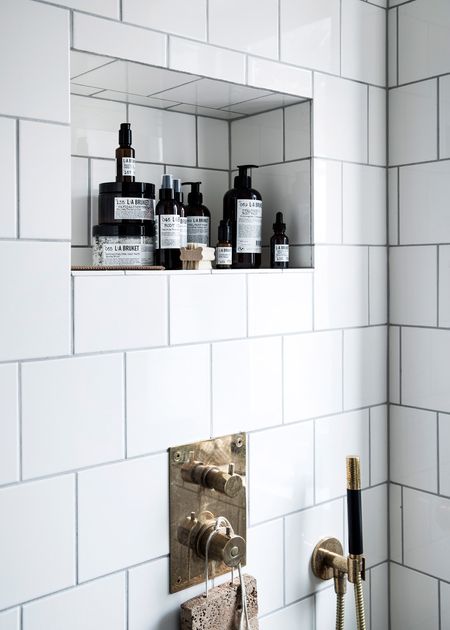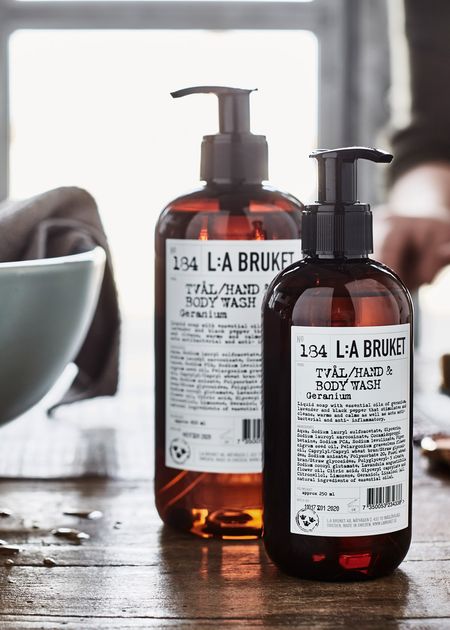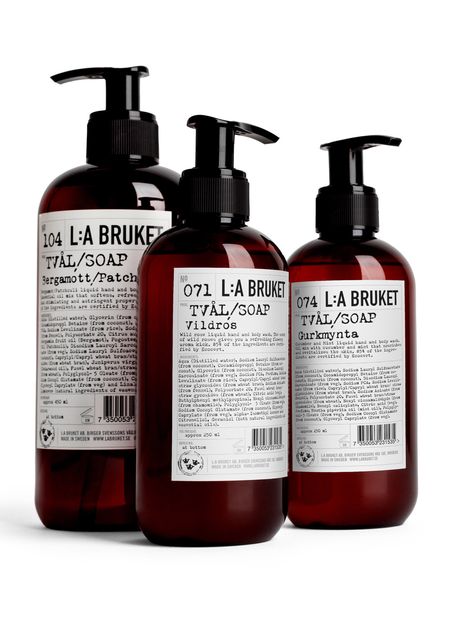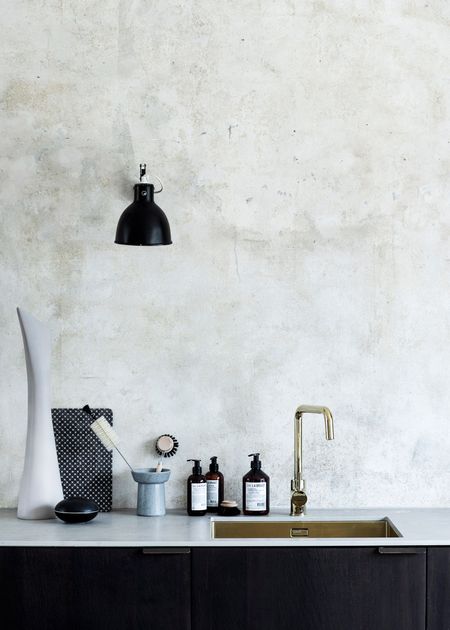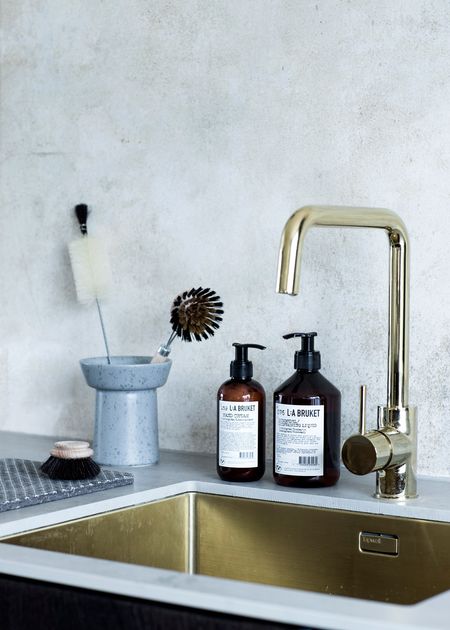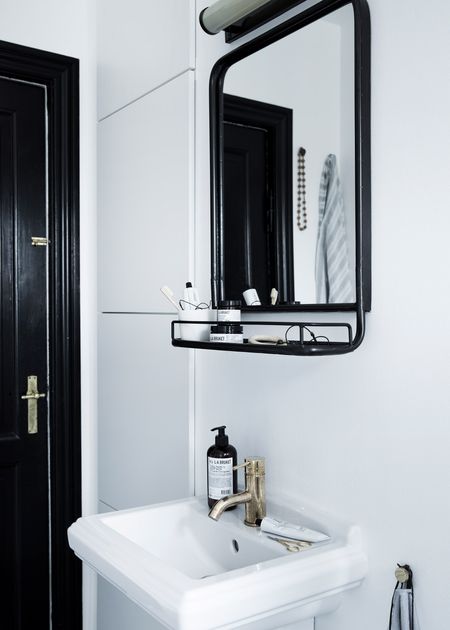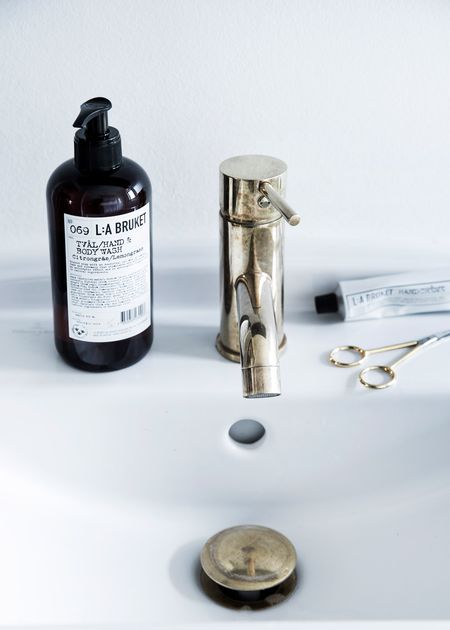 Liquid soap - Soap from L:A Bruket
Soft liquid hand and body soap with a natural scent from the nature's own universe. The soap is from Swedish LA Bruket. The product and comes in 2 sizes, 250 ml and 450 ml. We recommend 450 ml as you get a little bit dependent on the awesome soap.
Choose from many different natural scents.
We are one of the stores in Denmark that has the largest assortment both in our shop and our online shop.
L: A Bruket produces all their delicious goods at their small factory in Varberg, Sweden.
The name LA Bruket (short for "Lilla Bruket"), means the small factory.
Is available in the following variants: No. 069 / Lemongrass / 250 ml, No. 069 / Lemongrass / 450 ml, No. 071 / Wild Rose / 250 ml, No. 071 / Wild Rose / 450 ml, No. 073 / Dark Vanilla / 250 ml, No. 073 / Dark Vanilla / 450 ml, No. 074 / Cucumber Mint / 250 ml, No. 074 / Cucumber Mint / 450 ml, No. 104 / Bergamot / Patchouli / 250 ml, No. 104 / Bergamot / Patchouli / 450 ml, No. 094 / Sage / Rosemary / Lavender / 250 ml, No. 094 / Sage / Rosemary / Lavender / 450 ml, No. 184 / Geranium / 250 ml, No. 184 / Geranium / 450 ml, No. 194 / Grapefruit Leaf / 250 ml, No. 194 / Grapefruit Leaf / 450 ml & 250 ml, 450 ml
Fast delivery
We offer gift wrapping