By Lassen
Candlestick - Kubus T
€67.00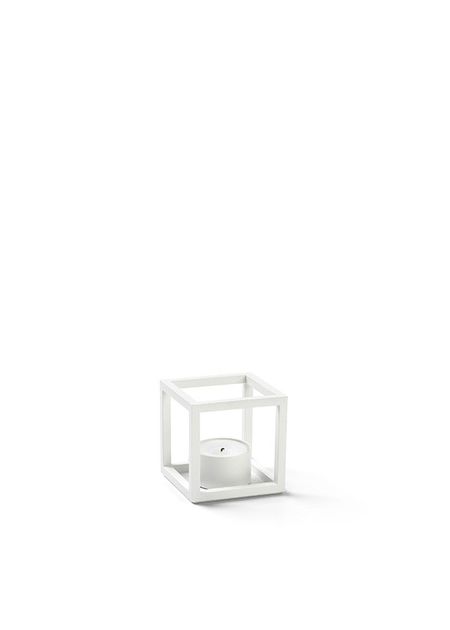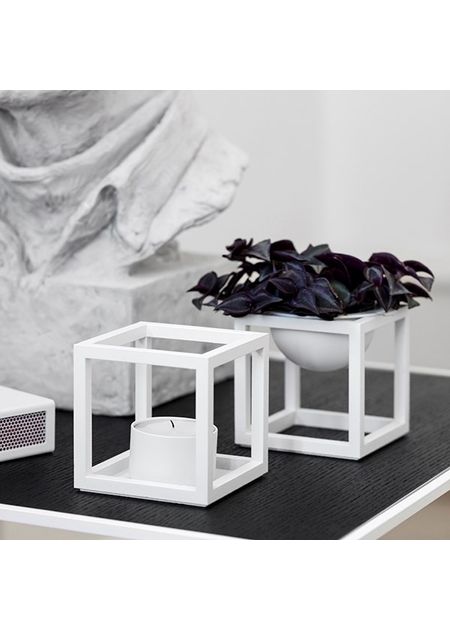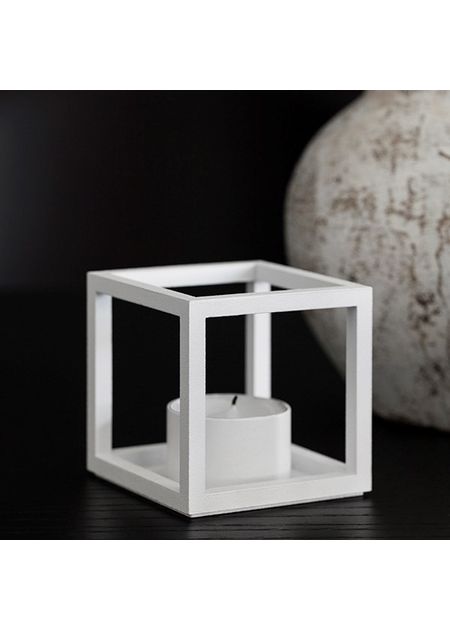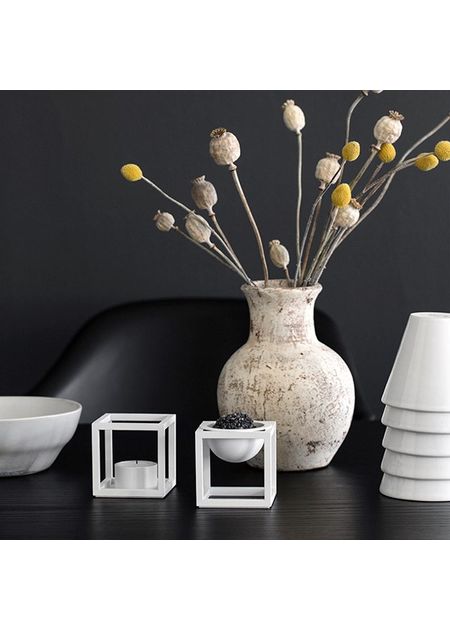 Kubus T - Candlestick from By Lassen
The Kubus T candlestick has become a modern icon. The design of the candelholder has been iconic in Danish design culture ever since 1962, where Mogens Lassen designed this contemporary candleholder.
The cubes are available in many colors and different sizes.
Black, white, and nickel-plated cleaning: Turn the candle with the light holders down and place it on a baking sheet with baking paper standing on the candle holders. Put in a 75 degree hot oven for 15-20 minutes. The stave is then dried with a damp cloth.

Cleaning of copper: This color is as true to the original Kubus Candleholder as possible. This was originally made from black-brown copper. The Kubus in Cobber will eventually get patina, irreplace and become green, just as you know it from the beautiful old copper rooftops in Copenhagen. The copper will patin beautifully over time. Use Brasso for copper, without grain, if you want to clean the Kubus.

Cleaning of brass: Untreated brass coated metal. The brass will patin well over time. Wipe with a cloth.
Kubus and Line candlesticks, as well as Kubus Bowl, made of metal, are all hand polished and therefore the overfall on each product will be uniqie. All candleholders are made of metal with either a heat resistant lacquer, or coated with nickel, copper or brass. These are materials that will have a beautiful patina over time. If necessary, polish with copper and nickel polish, but we do not recommend polishing the brass products.
Is available in the following variants: Black, White, Nickel, Brass, Burnished Copper & 7x7 cm
Fast delivery
We offer gift wrapping