Byflou
Cards - Giftcard
€13.38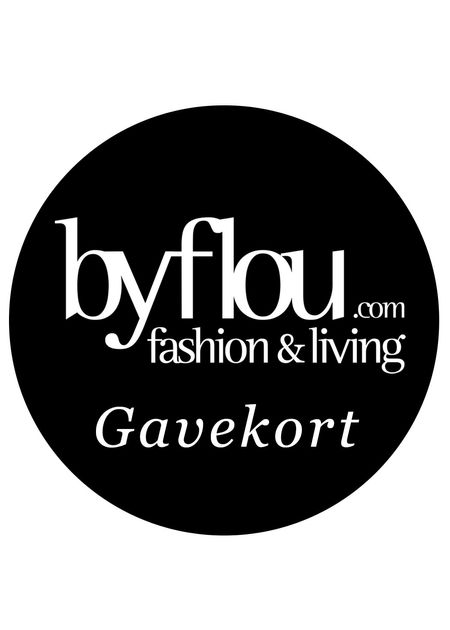 Giftcard - Cards from Byflou
Here you can buy your gift card for Byflou.com. The perfect gift for Christmas or birthday, if it's a little hard to decide what you want to give ...

The gift card comes to you per mail so you can print it yourself. The order is therefore also completed immediately, you have placed your order.

If the amount you want to give is not on the list, please feel free to email us at the following email: [email protected] - Then we will create the desired amount for you ...
Is available in the following variants: & 100 DKK, 150 DKK, 200 DKK, 250 DKK, 300 DKK, 350 DKK, 400 DKK, 500 DKK, 700 DKK, 800 DKK, 900 DKK, 1000 DKK, 2000 DKK, 3000 DKK, 4000 DKK, 5000 DKK
Fast delivery
We offer gift wrapping