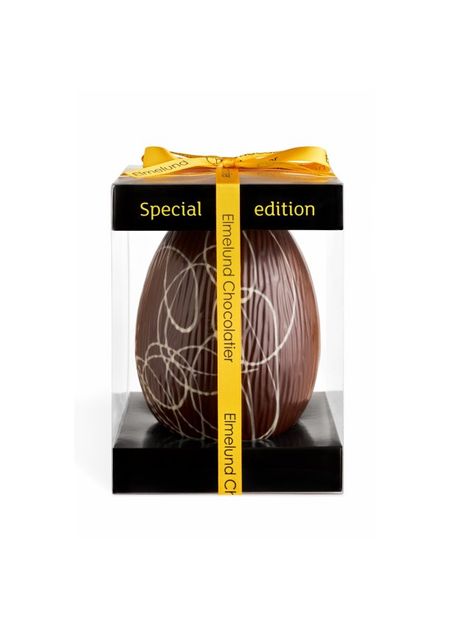 Elmelund Påskeæg Special Edition - Chocolate from Elmelund Chocolatier
Easter eggs molded from 70% dark chocolate with white chocolate decoration. This special edition Easter egg stands out from the crowd with its exclusive appearance. Each Easter egg is unique in pattern when Elmelund's talented production staff have decorated the Easter eggs by hand. The combination of the powerful dark chocolate and the soft and gentle white chocolate gives an incredibly delicious taste experience.
Is available in the following variant: Mørk Chokolade 160 g.
Fast delivery
We offer gift wrapping