Kenzo
Wedges - 293921
€80.49
€160.98 / 50 %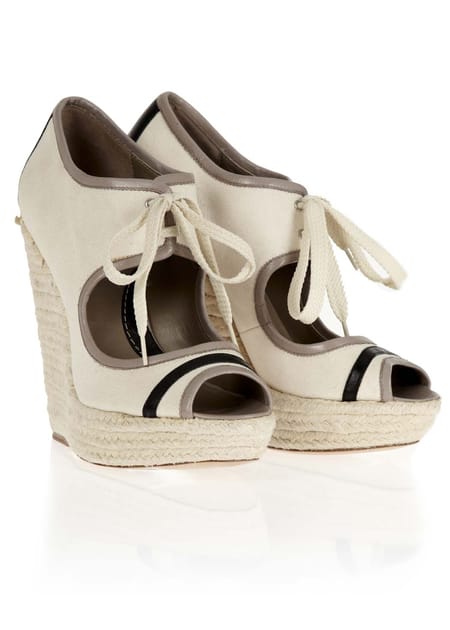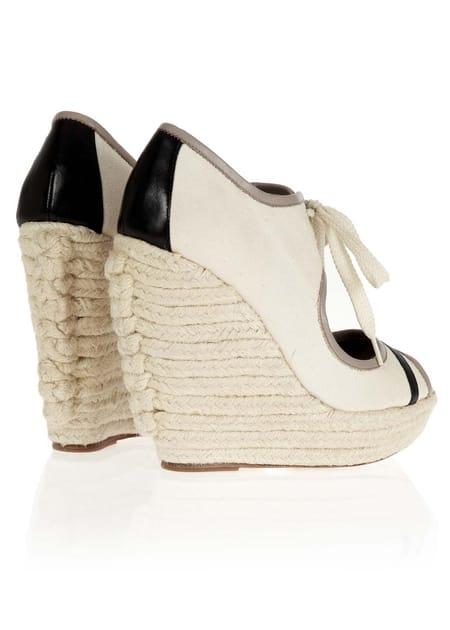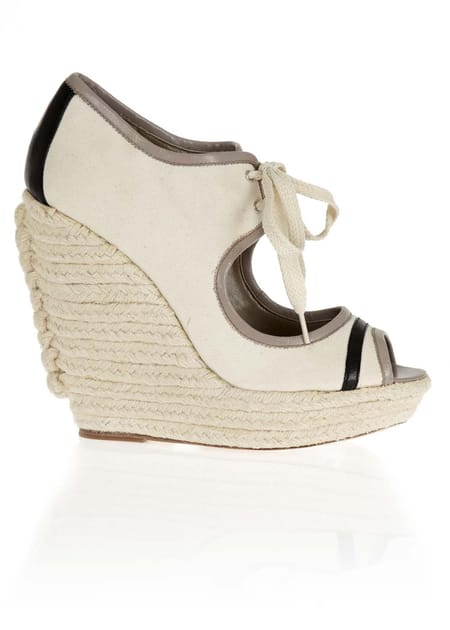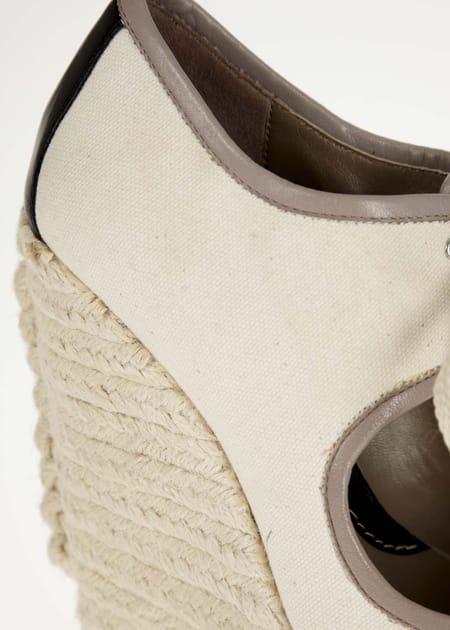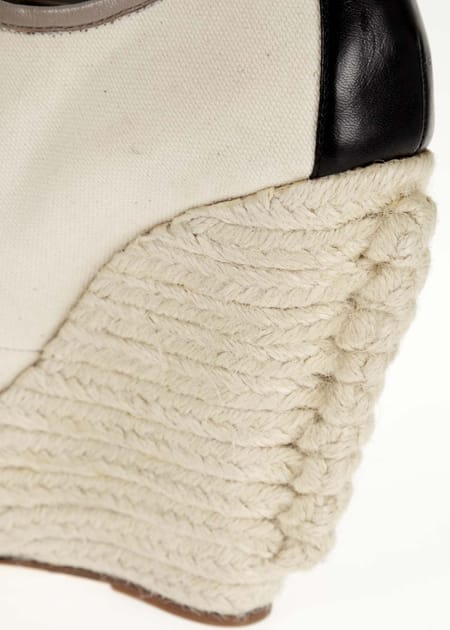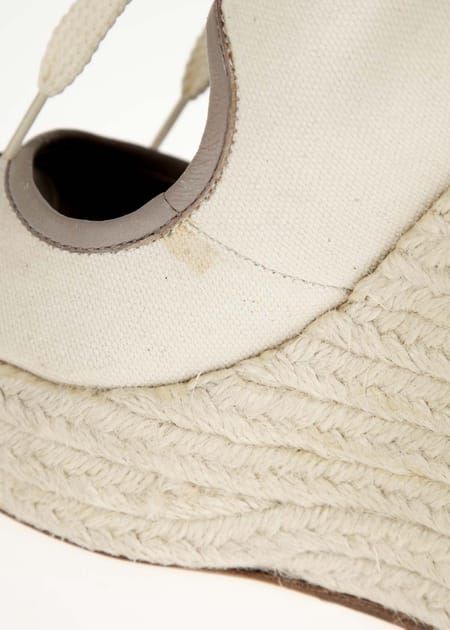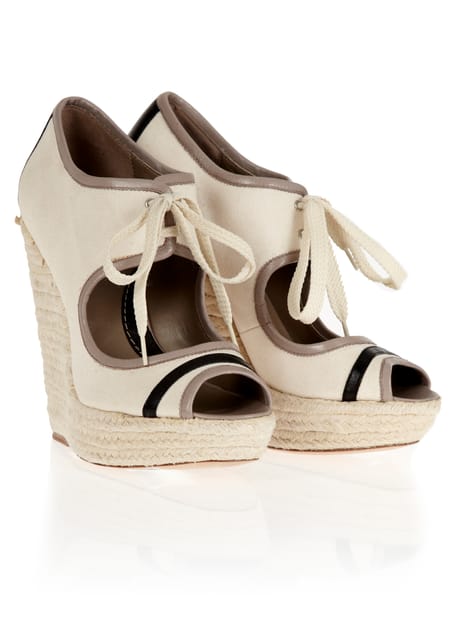 293921 - Wedges from Kenzo
Super cool wedges in canvas from brand Kenzo. The models heel is composed of braids of rope. Model itself is made of an off-white canvas with black and grey leather details. There are no signs of wear on this model.

100% Canvas
Sole: Leather
Heel: 13 cm.
Fit: The size is very small - Fits a size 36
Note that this shoe is a product sample and can therefore have been used for a fashion shows or as a showpiece. It means we can sell the shoe below normal price, but also that there is only one size per. couples.
Flaws will be described in the text.
Is available in the following variants: Offwhite (White, Cream) & 37
Fast delivery
We offer gift wrapping