Ferm Living
The fantastic nordic brand Ferm Living is known for their beautiful shelfs, baskets and lamps
Ferm Living is known for their great quality and the unique designs. Shop lots of Ferm Living products right here.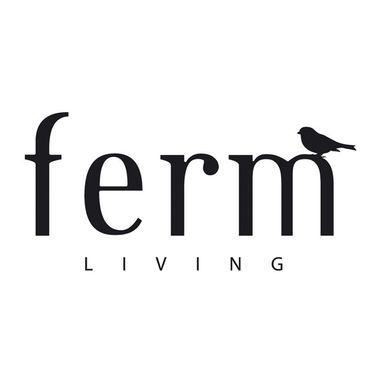 Trine Andersen is the owner and designer behind Ferm Living. Originally she started a graphic studio, but the company developed fast and they started to design wallpaper and stuff for the home. Today Ferm Living is a well established and loved design brand in Denmark, but also in the rest of the world.
Ferm Living has everything for the home, stuff for the kitchen, the kidsroom or the livingroom. The materials is everything from steel, wood to ceramic and porcelain. That makes Ferm Living able to have a wide audience, because there will always be something for every taste.
Trine Andersen finds her inspiration in her life. Her designs are modern and trendy but still has the ageless look. And the most important is the good quality and durability.