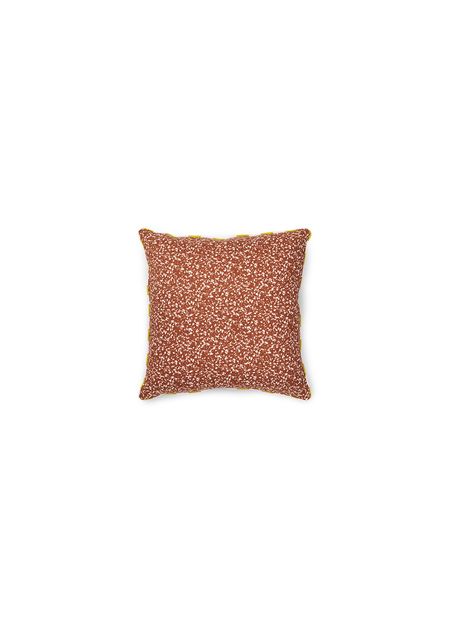 Posh Cushion - Cushion from Normann Copenhagen
The design agency Femmes Régionales has roots in the fashion industry, and with the pillow collection Posh for Normann Copenhagen they have skewed to the big fashion houses and created lively printed cushions in colors inspired by latest catwalk trends.
The posh cushions have a strikingly patterned design with decorative contrast piping. The abstract prints build on prints from Normann Copenhagen's accessory universe, Daily Fiction, which Femmes Régionales are also behind. The posh cushions are funky and decadent, with an unmistakable fashion flair created by the eclectic play with patterns and trend colors.
The four strong prints of the collection, the two terazzo-inspired Busy Structure and Serious Structure, the Bolivia-striped Keep it Simple, and the poetically-naïve floral abstraction La Grand Fleur, blend across geek chic patterns. The color scale appears deep and rich with a splash of pan color in the accent.
Designed by Femmes Régionales.
Is available in the following variants: Keep It Simple Dark Rose/Dark Green, Busy Structure Caramel, La Grand Fleur Ink Blue & 50x50 cm
Fast delivery
We offer gift wrapping