L:A Bruket
Lip Balm - No. 17 Lip Balm Coconut/Almond
€10.60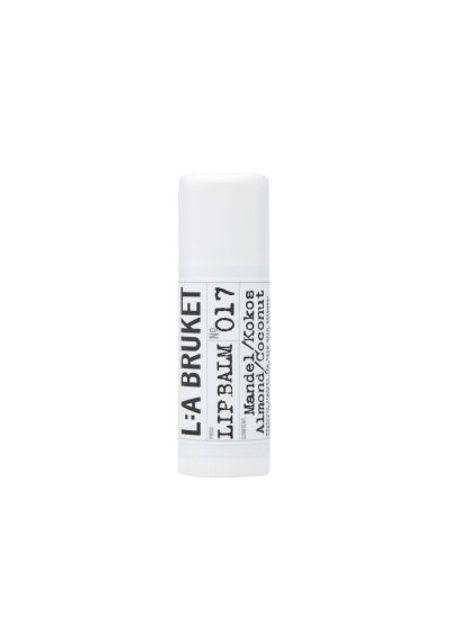 No. 17 Lip Balm Coconut/Almond - Lip Balm from L:A Bruket
One of the most popular products from L: A Bruket is the organic lip balm with beeswax, almond oil and coconut oil. Long lasting moisturizing, nourishing effect in warm, dry or freezing climate. Almond oil, coconut oil and beeswax protects against harsch weather and has a soothing effect on dry and chapped lips.

The perfect lip balm, which will never make you use any other.
Scent: Coconut and almond
Size: 17 ml.
Produced locally in Sweden
In stock for fast delivery
See the ingredients under "Fit".
Is available in the following variant: Neutral (White) 17 ml.
Fast delivery
We offer gift wrapping