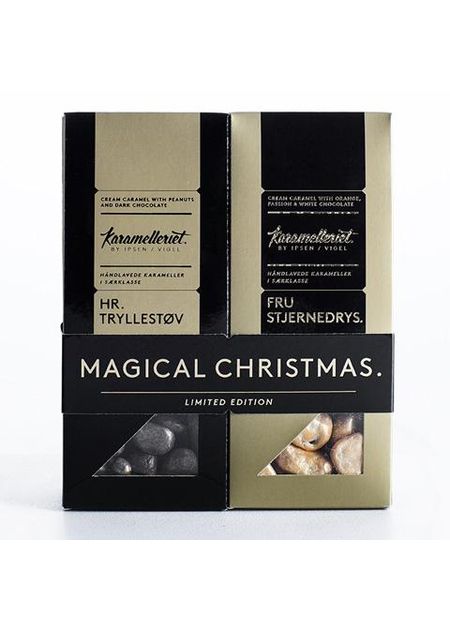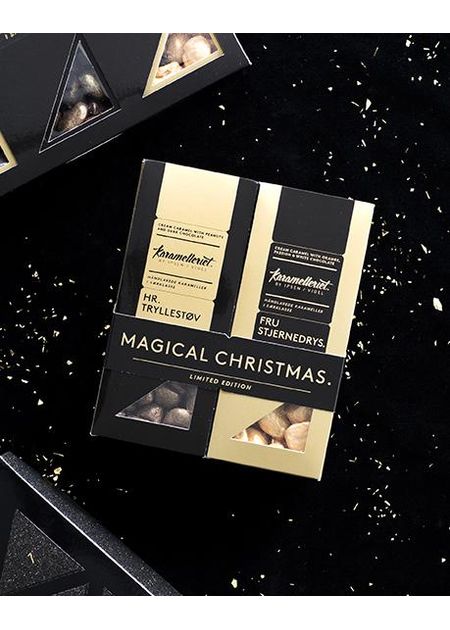 LIMITED EDITION - Julen 2018
2 æsker Limited Edition karameller - begge drageret i chokokade og drysset med guld og bronzestøv. Elegant samlet med Magical Christmas mavebånd.
Hr. Tryllestøv: Flødekaramel med peanuts og mørk chokolade
Fru Stjernedrys: Flødekaramel med appelsin, passion og hvid chokolade
Our limited edition chrismas caramel couple:
Hr. Tryllestøv - a creamcaramel with peanuts and dark chocolate
matched with Fru Stjernedrys - a cream caramel with orange and passionfruit - covered in white chocolate.
Fast delivery
We offer gift wrapping