&tradition
Floor lamp - Bellevue / AJ7 by Arne Jacobsen
€670.63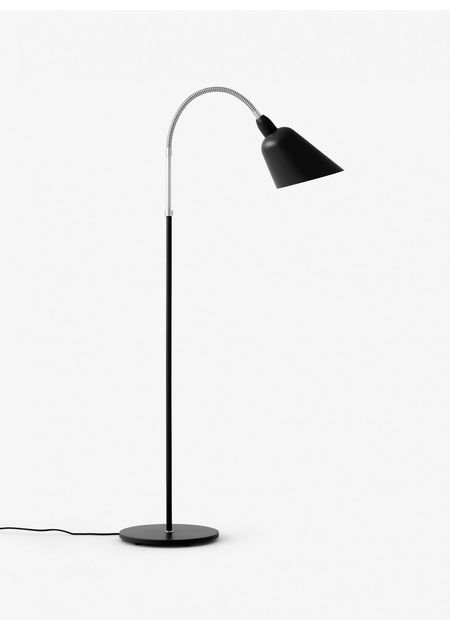 Bellevue / AJ7 by Arne Jacobsen - Floor lamp from &tradition
Beautiful and classical floor lamp designed by Arne Jacobsen for &Tradition.
The Bellevue floor lamp was designed in 1929 by Arne Jacobsen as part of his first lamp series.

The lamp is classically from the Bauhaus period. The screen has a 45 degree cut, which is distinguished from the famous Danish Bellevue theater.
The Bellevue series is available in several colors and materials, making it even more modern.
The Brass edition is coated with a thin lacquer, which means that the lamp will not get dark dark after touching the brass.
The perfect reading light as the head can be moved and throws a precise cone of light out.
Arne Jacobsen was born in 1902 and is one of Denmark's largest designers. He is among others known for designing the Swan & The Egg, AJ lamps and AJ lamps for Louis Poulsen, Bellevue Theater, SAS Royal Hotel in Copenhagen and The Danish National Bank. Throughout his life, Arne Jacobsen has worked closely with Poul Henningsen - PH for Louis Poulsen.
Is available in the following variants: Grey Beige & Brass, Black & Brass, Black & Steel, Brass & D60 x H130 cm
Fast delivery
We offer gift wrapping